Coming in November 2021
New International Money Transfer
We are excited to announce our new International Money Transfer Service will be launching in November, with great rates and no commission fees.
For existing customers you can continue to use the current service provider.
---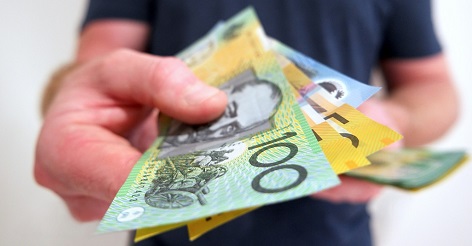 Travelex offers Western Union international money transfers in many of our stores.
Click the button below for a list of our stores which are currently operating and able to offer Western Union money transfer.
FIND STORES
---
---
What is different: Travelex International Money Transfer, NzForex and OFX?
OFX, previously known as NZForex in New Zealand, is the current provider of Travelex International Money Transfers. All Travelex International Money Transfers are powered by OFX and from 2 December 2019, Travelex International Money Transfer is taking place on the OFX.com website, to provide clients with a better online experience.
Do I need to activate my account at OFX.com?
No, you just login using your same details (you will be automatically redirected to the correct site). You can login via Travelex, via ofx.com directly or via OFX App. Prior to your first transfer you will be required to accept updated Terms and Conditions and Privacy Policy.
Can I still login to www.internationalpayments.travelex.com.au?
No, you'll be automatically redirected to the ofx.com website.
In addition to the name, what else is changing?
You'll be able to access the streamlined platform at ofx.com and OFX app. Download the app today to view live exchange rates, make transfers and track your money through to its final destination. As Travelex International Payments is already powered by OFX, there is no change to the underlying service provider.
Will I be able to access my transfer history when I log in at OFX.com?
Yes. All your account information and transaction history will be available from OFX and via ofx.com.
Will all the terms and conditions be the same for OFX?
To ensure that all clients are up to date and on the correct version of the Client Agreement you will be required to accept the new version of the Client Agreement and Privacy Policy. Your terms and conditions materially remain the same.
For Australian clients, always consider the Product Disclosure Statement and Financial Services Guide before entering into a transfer.
If I have a question, who can I speak to?
Rest assured, we're doing everything we can to make this as simple and easy as we can. However, if you have any questions about the upcoming change, we're always here to help. You can call us 24/7 on 0800 161 868 in New Zealand.
---
Travelex International Payments Disclaimer & Additional Information
Refers only to the transfer fee charged by Travelex International Payments.
Please read our Product Information documentProduct Information document for a detailed explanation of the services provided by NZForex.
The Travelex International Payment Service is provided by NZForex Limited (CN: 2514293) (trading as OFX). NZForex is registered as a financial service provider under the Financial Service Providers (Registration and Dispute Resolution) Act 2008. You can access the Financial Service Providers register at www.fspr.govt.nz.
Information on this website is intended for residents of New Zealand only.
Any advice contained in this website is general advice only and has been prepared without considering your objectives, financial situation or needs. You should not rely on any advice contained in this website and we recommend that you consider whether the product is appropriate to your situation and seek appropriate financial, taxation and legal advice.
Any reference to "we", "us", or "our" in relation to the Travelex Money Transfer service is a reference to OFX.