Transfer money overseas with trust
Travelex has partnered with OFX to provide a low cost and efficient international money transfer solution
Making a one-off transfer to family abroad, buying or maintain a house overseas or a re-occurring supplier payment to an international firm, Travelex and OFX can help you with these needs through a simple online and App service with 24 hour a day telephone support.
Note, for registration and access to your account, you will be redirected to OFX.com.
---
2
Confirm the recipient's details
Confirm the recipient's full name, SWIFT code (or IFSC in India) and their bank account number.
3
Get your live quote
You will be sent a live, total sum quote.
Proceed with the transaction
Or wait until the rate improves to complete your transfer.
4
Lock-In your transaction details
Confirm the exchange rate and finalise the transaction:
amount, currency, the recipient's bank account details
5
Transfer your funds and complete
Finalise the transaction and transfer your funds via BPay or electronic bank transfer.
---
Fast transfers
Upon OFX receiving your funds, major currency transfers are usually completed within 24 hours
Great exchange rates
We've got better rates and fees than the banks, and have securely transferred over $100 billion worldwide since 1998
Get a quote and Lock in rates Enter your recipient's bank account details and lock-in your transfer with our competitive exchange rates
24/7 Support
A global support team is available around the clock - 24 hours a day, 7 days a week on 0800 161 868
---
Please note the minimum transfer amount is AU$500 (or equivalent).
"Standard" Currencies
Code
Country
Currency
AED
United Arab Emirates
UAE Dirham (AED)
AU
Australia
Australian dollar
CAD
Canada
Canadian dollar
CHF
Switzeland
Swiss franc
DKK
Denmark
Danish krone
FJD
Fiji
Fijian dollar
| Code | Country | Currency |
| --- | --- | --- |
| HKD | Hong Kong | Hong Kong dollar |
| JPY | Japan | Japanese Yen |
| MXN | Mexico | Mexican Peso |
| NOK | Norway | Norwegian Krone |
| NZD | New Zealand | New Zealand Dollar |
| Code | Country | Currency |
| --- | --- | --- |
| PLN | Poland | Polish Zloty |
| SEK | Sweden | Swedish Krona |
| SGD | Singapore | Singapore Dollar |
| THB | Thailand | Thai Baht |
| ZAR | South Africa | South African Rand |
Other Currencies
| Code | Country | Currency |
| --- | --- | --- |
| BHD | Bahrain | Bahraini dinar |
| BND | Brunei Darussalam | Brunei dollar |
| CZK | Czech Republic | Czech koruna |
| HUF | Hungary | Hungarian Forint |
| IDR | Indonesia | Indonesian Rupiah |
| ILS | Israel | Israeli New Sheqel |
| INR | India | Indain rupee |
| KRW | South Korea | South Korean Won |
| KWD | Kuwait | Kuwaiti Dinar |
| Code | Country | Currency |
| --- | --- | --- |
| LKR | Sri Lanka | Sri Lankan Rupee |
| MAD | Morocco | Moroccan Dirham |
| MYR | Malaysia | Malaysian Ringgit |
| OMR | Oman | Omani Rial |
| PEN | Peru | Peruvian Nuevo Sol |
| PGK | Papua New Guinee | Papua New Guinean Kuna |
| PHP | Philippines | Philippines Peso |
| PKR | Pakistan | Pakistanee Rupee |
| SAR | Saudi Arabia | Saudi Riyal |
| Code | Country | Currency |
| --- | --- | --- |
| SBD | Solomon Islands | Solomon Islands Dollar |
| SCR | Seychelles | Seychelles Rupee |
| TOP | Tonga | Paanga |
| TRY | Turkey | Turkish Lira |
| TWD | Taiwan | New Taiwan Dollar |
| VND | Vietnam | Vietnamese Dong |
| VUV | Vanuatu | Vanuatu Vavu |
| WST | Samoa | Samoan Tala |
| XPF | New Caledonia | CFP Franc |
Important
We are unable to send funds to the following countries: Afghanistan, Belarus, Burma, Democratic Republic of Congo, Republic of Congo, Cote d'Ivoire, Cuba, Iran, Iraq, North Korea, Lebanon, Liberia, Libya, Rwanda, Sierra Leone, Somalia, Sudan, Syria, Zimbabwe.
Send your funds via BPAY or bank transfer only. This service does not accept credit card, debit card, cash or cheque.
How can I trust my money is safe?
Travelex International Payments is provided by OFX – a global FX transfer specialist and part of the OzForex Group, which includes USForex, UKForex, CanadianForex, NZForex, ClearFX and Tranzfers. OFX is regulated in Australia by ASIC (AFS Licence number 226 484). This means you can relax safe in the knowledge that your money is in good hands!
---
---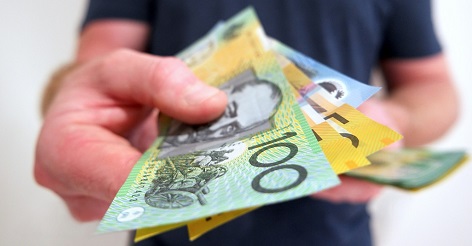 Travelex offers Western Union international money transfers in many of our stores.
Click the button below for a list of our stores which are currently operating and able to offer Western Union money transfer.
FIND STORES
---
---
What is different: Travelex International Money Transfer, NzForex and OFX?
OFX, previously known as NZForex in New Zealand, is the current provider of Travelex International Money Transfers. All Travelex International Money Transfers are powered by OFX and from 2 December 2019, Travelex International Money Transfer is taking place on the OFX.com website, to provide clients with a better online experience.
Do I need to activate my account at OFX.com?
No, you just login using your same details (you will be automatically redirected to the correct site). You can login via Travelex, via ofx.com directly or via OFX App. Prior to your first transfer you will be required to accept updated Terms and Conditions and Privacy Policy.
Can I still login to www.internationalpayments.travelex.com.au?
No, you'll be automatically redirected to the ofx.com website.
In addition to the name, what else is changing?
You'll be able to access the streamlined platform at ofx.com and OFX app. Download the app today to view live exchange rates, make transfers and track your money through to its final destination. As Travelex International Payments is already powered by OFX, there is no change to the underlying service provider.
Will I be able to access my transfer history when I log in at OFX.com?
Yes. All your account information and transaction history will be available from OFX and via ofx.com.
Will all the terms and conditions be the same for OFX?
To ensure that all clients are up to date and on the correct version of the Client Agreement you will be required to accept the new version of the Client Agreement and Privacy Policy. Your terms and conditions materially remain the same.
For Australian clients, always consider the Product Disclosure Statement and Financial Services Guide before entering into a transfer.
If I have a question, who can I speak to?
Rest assured, we're doing everything we can to make this as simple and easy as we can. However, if you have any questions about the upcoming change, we're always here to help. You can call us 24/7 on 0800 161 868 in New Zealand.
---
Travelex International Payments Disclaimer & Additional Information
Refers only to the transfer fee charged by Travelex International Payments.
Please read our Product Information documentProduct Information document for a detailed explanation of the services provided by NZForex.
The Travelex International Payment Service is provided by NZForex Limited (CN: 2514293) (trading as OFX). NZForex is registered as a financial service provider under the Financial Service Providers (Registration and Dispute Resolution) Act 2008. You can access the Financial Service Providers register at www.fspr.govt.nz.
Information on this website is intended for residents of New Zealand only.
Any advice contained in this website is general advice only and has been prepared without considering your objectives, financial situation or needs. You should not rely on any advice contained in this website and we recommend that you consider whether the product is appropriate to your situation and seek appropriate financial, taxation and legal advice.
Any reference to "we", "us", or "our" in relation to the Travelex Money Transfer service is a reference to OFX.