The Travelex Money Card | Fast, Easy, Safe
Order online & collect in-store within 2 business days when ordered via debit/credit card.

Manage 9 popular currencies on the go including: US dollar, Australian dollar, Euro, British pound, Canadian dollar, Singapore dollar, Japanese yen, Hong Kong dollar and New Zealand dollar1

Shop at millions of online or in-store outlets wherever Mastercard is accepted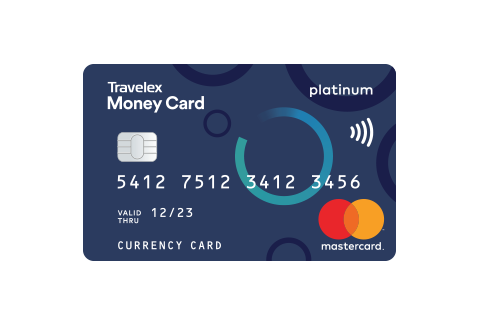 Buy now
Save with the Travelex Money Card
■ $0 Eftpos Fees

■ $0 ATM Fees2

■ $0 Currency Conversion Fees4

■ $0 Online Shopping Fees5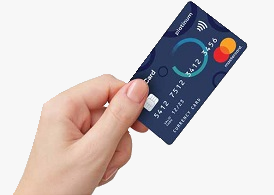 How it works
Order your card

Order your Travelex Money card online or in your local Travelex store.

Buy now

Pick up your card

Pick up your card from any of our Travelex stores.

Register

Register your card online to manage your account with ease.

Register

Spend

Spend with your card at millions of locations worldwide.

Top up

Top up your card online or in your local Travelex store.
Help & FAQs
Terms and conditions for the Travelex Money Card can be found here.
To contact us about Travelex Money Card, click here for details.
Common questions
Have a Travelex Cash Passport already?
More travel currency cards
If you're one of our existing Cash Passport customers, not to worry. You can still use your existing Cash Passport card until the expiration date on the front of the card. However, the good news is that you can order and use your Travelex Money Card now, even whilst your current card is still valid. You can also transfer the balance from your existing Cash Passport to your new Travelex Money Card, in the same currencies and at no extra cost by contacting Card Services. The Product Disclosure Statement for Travelex Multi-currency Cash Passport is available here. For more information on this, please read our FAQs.
IMPORTANT INFORMATION TO CONSIDER BEFORE CARRYING OUT YOUR TRANSACTION
1. The currencies available in respect of Travelex Money Card may vary from time to time and not all currencies may be available at all times. Before you make a decision to acquire the card, please check the available currencies online or by asking in store.

2. Please be advised that although Travelex does not charge ATM fees, some operators may charge their own fee or set their own limits. Please check with the ATM before using.
3. Wifi is provided by Boingo hotspots
4. A foreign exchange 'Spend Rate' rate will apply to foreign exchange transactions in accordance with The Product Disclosure Statement.
5. Transacting via some online merchants may incur a surcharge.
* Lock in your exchange rates mean the exchange rate is locked in for the initial load only. The exchange rates for subsequent reloads will be set at the prevailing exchange rate at the time of the transaction. We will tell you the applicable exchange rate before you confirm your reload transaction on travelex.co.nz. If you wish to make a purse to purse transfer to move funds already on your card to another currency, please log in to my account. If you make a purse to purse transfer, you will receive a different exchange rate to the rate you receive when you load funds directly on to your card. You will be notified of the applicable exchange rate before your confirm your purse to purse transfer and this rate may be less favourable than the rate you receive if you reload your card online at travelex.co.nz. Different exchange rates will apply to reload transactions conducted directly via Bank Transfer or Bill Payment (i.e. without booking an online transaction). For more information, please read the Terms and Conditions.
Travelex Money Card is an unsecured debt security issued by EML Payment Solutions Limited ("Issuer"). Travelex Money Card is not guaranteed by the Issuer or any of its related companies or any other entity.
A Product Disclosure Statement is available free of charge from Travelex.co.nz. Information has been prepared without taking into account your objectives, financial situation or needs and you should consider the appropriateness of the information about the Travelex Money Card facility before making any decisions about whether to acquire or continue using the prepaid facility. You should also refer to the Terms and Conditions, Online Ordering Terms and Conditions, Online Prepaid Card Reload Terms and Conditions, and Privacy Policy.
Mastercard® is a registered trademark, and the circles design is a trademark of Mastercard International Incorporated.